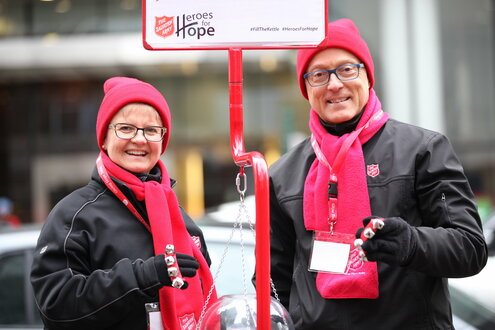 Kettles are a great opportunity for us to get out in the community and share a kind word during the holiday season. It's also the fundraising campaign that contributes most significantly to our ongoing programs.
We look forward to seeing you while we are out ringing bells this year! Please stop and say hi! It can be a little cold out there and a warm word makes a big difference.
To help with our kettle campaign please contact our Kettle Co-ordinator, June Keisling, at 250-803-8768.